Tea is the most consumed drink in the world after water . In France, the world of tea tasting remains little known. This is not surprising: we consume essentially tea bags that can not translate the incredible gustative journey that a cup of tea offers to our taste buds .
And yet, our taste for gastronomy makes us potential lovers of teas able to appreciate the richness and complexity of this millennium drink .
Indeed, tea has many similarities with wine : the influence of climate and geology on its quality, terroirs, grand crus, tannin, tea / food agreements (especially with cheese), etc.
It is all the richness of this universe that I propose to share the time of a tasting.
WHY ORGANIZE TASTING IN ENTREPRENEURSHIP?
Tea is a convivial drink . Tasting and discovering new flavors together is the opportunity to share a unique moment around olfactory and tasty sensations, to get out of the everyday.
This drink is for both women and men. Exchanging each other's feelings enriches the links between the participants and creates new complicities.
THE VARIOUS PROPOSED TEA WORKSHOPS
WORKSHOP N ° 1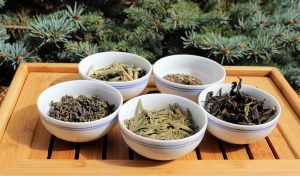 DISCOVERY OF THE TEA COLORS 
Objective
– Know how to identify which family belongs to a tea
– Discover and exchange around the tea
Process
– Presentation of the 5 families of tea
– Explanation of the manufacture of each
– Tasting of 5 teas: green tea, black, White, oolong and puer
– Exchange around their flavors and taste characteristics
Duration : 1h30
WORKSHOP N ° 2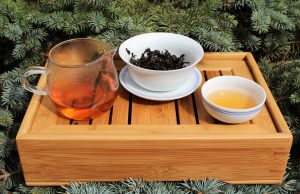 A DISCOVERY OF THE CHINESE GRANDS PREPARED IN GONG FU CHA
Objective
– To know how to prepare and taste a great vintage
– Discover and exchange around the tea
Process
– Definition of a grand cru
– Explanation on how to prepare these teas
– Tasting of 5 teas
– Exchange around the flavors and taste specificities of each
Duration : 2h
WORKSHOP N ° 3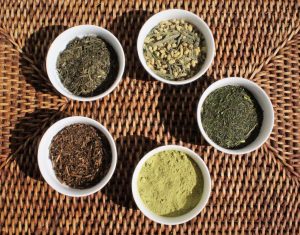 THE DISCOVERY OF TEA JAPANESE
Objecti f
– Discover the specificities of Japanese tea
– Discover and discuss over tea
Procedure
– Japanese Tea Presentation
– Tasting of 5 representative teas: Sencha, Hojicha, genmaicha, Tamaryokucha (or matcha), Gyokuro
– Exchange Around the flavors and taste specificities of each
Duration : 1h30